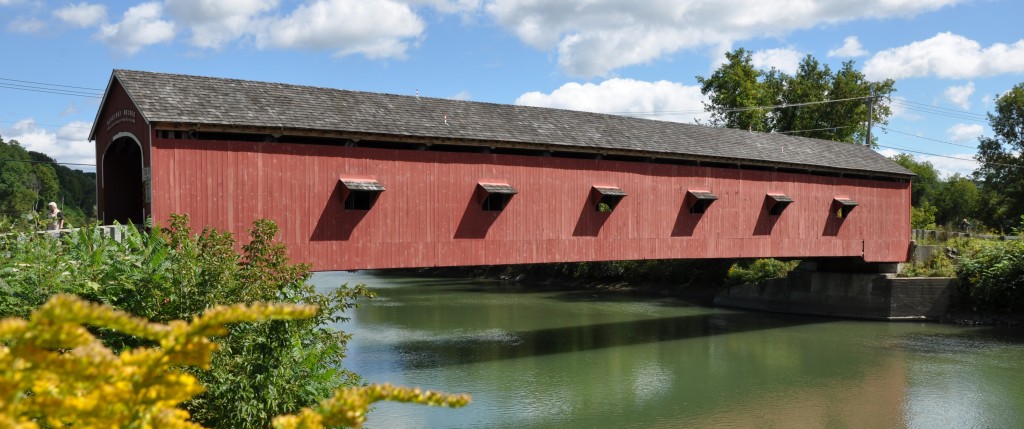 2022 Proposed Meeting schedule
April 24, 2022 Spaghetti Warehouse, Syracuse, NY
689 Clinton Street, Syracuse, NY. Doors open at 11 am, lunch served at noon, meeting at 1 pm. Please have $25 dinner reservation to Carol Fortin by April 15th. Donate a baked good for raffle or auction.
May 22, 2022 Klyne Esopus Museum, Ulster County
764 US 9W, Ulster Park, NY. Doors open at noon, meeting at 1 pm. Tour the Museum in an 1827 Dutch Church.
July 10, 2022 Smithville Fire Hall, Jefferson County
13727 County Rt. 63, Adams, NY. Doors open at noon, meeting at 1 pm. Tour Gary Beckstead's covered bridge nearby. Gary will be doing a presentation on covered bridges after the meeting.
August 6 and 7, 2022 Perry County PA Safari
Room reservation accommodations for August 5 and 6, 2022. Days Inn by Wyndam Carlisle North, 1255 Harrisburg Pike, Carlisle, PA 17013. Tel.# 717-243-6000, email daysinncarlislepa@gmail.com. A block of rooms have been set aside in the name of the New York State Covered Bridge Society at $120/day plus taxes total for two nights. Breakfast is included. Room reservations are refundable up to July 15, 2022. Further details to come on meeting places, dinner, bridge routes, etc.
September 11, 2022 Virtual
November 13, 2022 Annual meeting and harvest dinner and bake sale, Hamden, NY
* The Executive Board will make the decision of whether the meeting will be in person or virtual. The membership will be notified two-weeks in advance by newsletter and website of such a change.