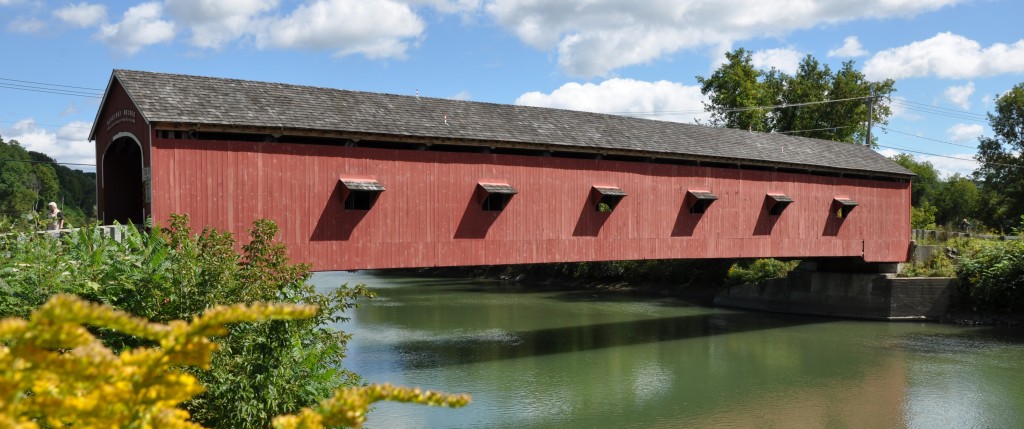 2019 Tentative Meeting Schedule
Some Dates, Times and Places have yet to be confirmed. As they are confirmed, it will be posted
April 7, 2019: The Spaghetti Warehouse, Syracuse, NY
689 N. Clinton Street
Syracuse, NY
Doors open at 11 AM, Lunch at 12 noon, followed by our meeting. $21.00 per person. Checks should be made out to NYSCBS Reservations should be in by April 2,2019
Send checks to Mr. and Mrs, Ron McGay
105 Rebecca St.
Syracuse, NY 13212
Phone: 315-458-3524
Include your name, phone number and number attending.
June 8 or 9, 2019: (Tentative Dates) Blenhiem, NY . Covered Bridge:
Grand reopening dedication is in the planning stage. Exact meeting date and location is yet to be determined.
July 14, 2019:
Hyde Hall Mansion information center and Hyde Hall CB display area. Located in the lobby of the Kent Administration Center, Cooperstown, NY. Meeting at 1 PM, followed by Hyde Hall Mansion tour $10.00 per person if desired.
August 11, 2019: Slate Valley Museum, 17 Water St., Granville, NY
Open for set up at 11 AM, meeting at 1 PM. Museum tours will be available.
September 7 and 8, 2019:
Safari in Grafton, Merrimack Counties New Hampshire and Windsor County, Vermont. Details forthcoming.
November 10 2019:
Annual Meeting and Dinner with Christmas card exchange at the Hamden Community Hall ( behind the church) 35806 St. Hwy 10, Hamden, NY
Doors open at 11 AM. Turkey Dinner at 12 Noon followed by the meeting. $15.00 per person. Checks made out to NYSCBS. Reservations should be in by November 4th.
Send check to:
Karen Marshfield
6754 Basin Clove Rd.
Hamden, NY 13782